Video Interpreting & Its Growth
We are able to provide Video Remote Interpreting services (VRI) in your preferred language pair via the platform of your choice. The video remote interpreters have implemented standards to include quality video and audio with appropriate high speed internet bandwidth to ensure clarity of picture and sound.
VRI was historically a minor service provision of our company. Of course, in-person interpretation was preferred.
But then COVID-19 hit.
And like the rest of the world, we pivoted. We threw our energy and time behind a massive ramp up of our VRI services in response to the pandemic lockdown. As such we went from 200 hours of VRI services in 2019... to 33,958 hours in 2020.
33,958 hours
We just wanted to repeat that number.
Responding to the Pandemic
Due to the COVID-19 pandemic, we expanded our interpretation services to include scheduled video remote interpreting for extended assignments lasting one hour or more. We can provide interpreters in the necessary language pair through the platform of your choice. Additionally, our interpreters can use backdrops to ensure there are no visual distractions while interpreting is in session, use proper lighting and wear professional attire that contrasts with their skin tone, for enhanced video image.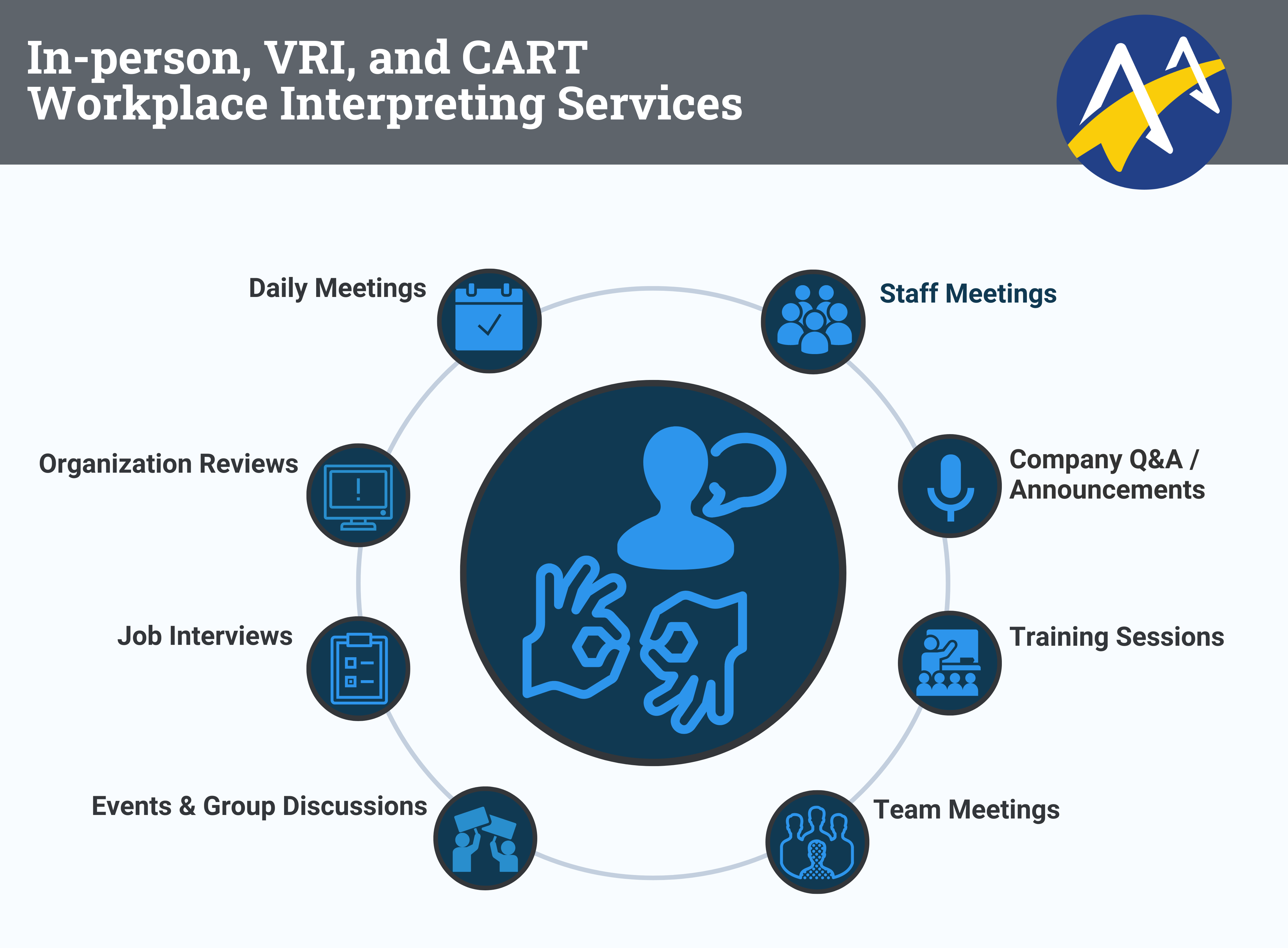 Video Interpreters for Business or Personal Use
Sometimes a traditional phone call isn't quite enough. Our Video Remote Interpreting puts an interpreter on-screen together with your party. Available through desktop, mobile, or tablet devices, dependent on your needs.
Contact Us
Let our Interpreting Solutions Team help you book the interpreter you need.
Contact us
Headquarters
7815 N Dale Mabry Hwy
Suite# 109
Tampa, FL 33614

New York Office
1412 Broadway, #2118
New York, NY 10018

855-634-2754
VP: 410-695-3608
New to ASLI? Book An Interpreter Today
Our History
Founded in 1987 by Frederic Jondreau, ASLI (American Sign Language, Inc.) began as the first privately-owned ASL school in New York.
As a result of the passage of the Americans with Disabilities Act in 1990, interest in the Deaf community and in ASL exploded. In addition to teaching an eight-week course in ASL, Mr. Jondreau also began interpreting for the Deaf community, expanding to become the original ASLI interpreting service.