NOT JUST WORDS
Truly effective communication isn't just in words.
Our in-person interpreters can, as its said, "read the room," providing an understanding to the situation from one language to another. Cultural competency and mediation is equally as important as the words we choose to communicate your message. Nationwide, there are more than 35,000 working interpreters, and we continually review and screen the best of those individuals before adding them onto our U.S. domestic and international team.
What we do
We work to our motto: "Reliable. Ethical. Just Plain Nice." Additionally, our mission statement and shared vision is to provide accurate and affordable language services that reduce language barriers and improve communication for the Limited English Proficiency (LEP) population.
Interpreting Formats
There can be a lot of confusion about what 'type' of interpreting service is best in different situations.
Simultaneous interpreting is when the interpreter translates the message in the target-language as quickly as possible from the source language, while the source-language speaker continuously speaks. Because of the fast-paced and precise nature of this kind of interpretation, a team approach might work best. The determination for a team of interpreters would be discussed with you by our operations team.
Consecutive interpreting is when the source-language speaker and the interpreter take turns speaking. The consecutive interpreter listens and takes notes while the speaker talks. When the speaker pauses or finishes speaking, the interpreter reproduces the message in the target language. This type of interpretation is more common when multi-step directions are being provided, and in legal settings.
Sight translation refers to the process of reading a document or piece of writing in the original language, and interpreting it in the target language. This translation can be used for oral or visual languages.
Based on the setting, our interpreters can provide either simultaneous (most common in ASL interpreting) or consecutive interpreting, if needed. These services can be provided in-person or via video remote platform(s). ASLI interpreters have worked via different virtual platforms such as Zoom, Webex, Microsoft Teams, or Google Meet. See Video Remote Interpreting for more information about that specific, on-camera, service.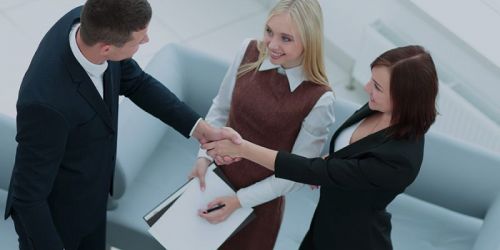 Contact Us
Let our Interpreting Solutions Team help you book the interpreter you need.
LANGUAGES: TIERS
Depending on the language, interpreters are sourced differently. Pricing varies based on your needed language.
We'll work with you to provide options. For in-person spoken language interpretation, there is a two-hour minimum.
Travel and certifications are also additional costs.
LANGUAGE TIER 1
FRENCH
PORTUGUESE
RUSSIAN
SPANISH
LANGUAGE TIER 2
ARABIC
BOSNIAN
CANTONESE
CHINESE
CZECH
GERMAN
GUJARATI
HINDI
ITALIAN
MANDARIN
ROMANIAN
SERBIAN
UKRAINIAN
LANGUAGE TIER 3
AFRIKAANS
ALBANIAN
AMERICAN SIGN LANGUAGE (ASL)
AMHARIC
ARMENIAN
AZERBAIJANI
BENGALI
BISLAMA
BULGARIAN
BURMESE
CATALAN
CHEROKEE
CROATIAN
DANISH
DARI
DUTCH
ESTONIAN
FARSI
FILIPINO
FINNISH
GEORGIAN
GREEK
HAITIAN CREOLE
HEBREW
HMONG
HUNGARIAN
ICELANDIC
INDONESIAN
JAPANESE
KANNADA
KAREN
KAZAKH
KHMER
KINYAWANDA
KOREAN
KURDISH
LAO
LATIN
LATVIAN
LITHUANIAN
MACEDONIAN
MALAY
MALAYALAM
MARATHI
MONGOLIAN
MONTENGRIN
NEPALI
NORWEGIAN
PASHTO
POLISH
PUNJABI
ROMANIAN
SAMOAN
SHONA
SLOVAK
SLOVENIAN
SOMALI
SWAHILI
SWEDISH
TAGALOG
TAIWANESE
TAMIL
TELUGU
THAI
TIGRINYA
TURKISH
TURKMEN
URDU
UZBEK
VIETNAMESE
Contact us
7815 N. Dale Mabry Highway
Tampa, FL 33614

855-634-2754
Fax: 615-472-7924
VP: 410-695-3608
New to ASLI? Book An Interpreter Today
Our History
Founded in 1987 by Frederic Jondreau, ASLI (American Sign Language, Inc.) began as the first privately-owned ASL school in New York.
As a result of the passage of the Americans with Disabilities Act in 1990, interest in the Deaf community and in ASL exploded. In addition to teaching an eight-week course in ASL, Mr. Jondreau also began interpreting for the Deaf community, expanding to become the original ASLI interpreting service.